The Planned Giving Committee's mission is to make an impact as strong stewards within our communities through promoting charitable gift giving to better serve and support our communities.
At blum, we believe passionately that partnering with our communities is an investment in our families and the support systems that allow us to be here, doing work that matters.
We believe in the collective power that non-profit organizations can have on our communities and are committed to supporting them through participation in charitable events and making contributions of time, talent and treasure on a firm-wide basis.
Giving back is ingrained in our culture here at blum. Members of our firm dedicate their time, talent and treasure to a variety of causes they feel passionate about. However, the blumshapiro Foundation is specifically committed to providing support to those organizations that serve families and children in our communities. If this aligns with your organization's mission, we encourage you to apply for a grant through the blumshapiro Foundation.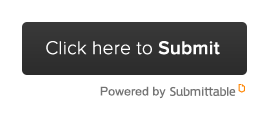 If your organization falls outside of this area, blum still offers support through sponsored events and volunteer opportunities. Requests can be submitted to info@blumshapiro.com.